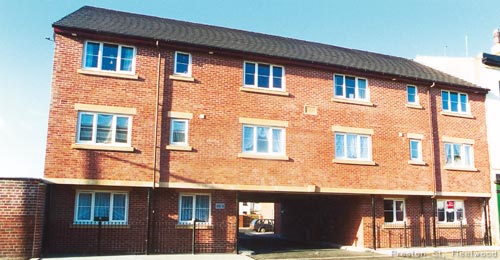 Design & Build
With the aid of external Architects and Engineers we have completed several successful design and build contracts for both Commercial Concerns and Housing Associations.
Recently all the examples are of Housing Projects for Manchester Methodist Housing Association, North British Housing Association and Wyre Housing Association.
The contract with North British Housing was the redevelopment of an old Drill Hall in Preston Street, Fleetwood which involved the demolition of an existing town centre building and the construction of a three storey block and flats.
We decided to construct the building using a timber frame with brick external cladding. We found the principal of timber frame construction to be a great benefit to the industry with regards to speed of construction and a reduction in defects.