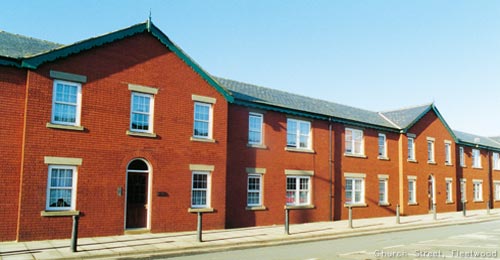 Housing
At the end of the First World War Roger Eaves started building houses on a speculative basis in Fleetwood in the areas of Princes Way, Rossall Grange Lane, Mersey Road, Ribble Road and Beach Road.
The company then changed direction and moved into contracting when the only new housing was built under competitive conditions for Housing Associations and Private Clients - please see the Design and Build Section.
In 2002 we started to work in collaboration with Housing Associations to find sites and negotiate contracts for the construction of housing/flats. In 2004 we anticipate moving back into the speculative development side of house building.